Navigate the links to the Budget Process pages below to become familiar with the various aspects of campus budgeting at SF State.
Capital Budget
The capital budget's core function is to help control expenditures. Spending limits are set by the University through the adoption of the capital budget and through the authorization for individual capital projects.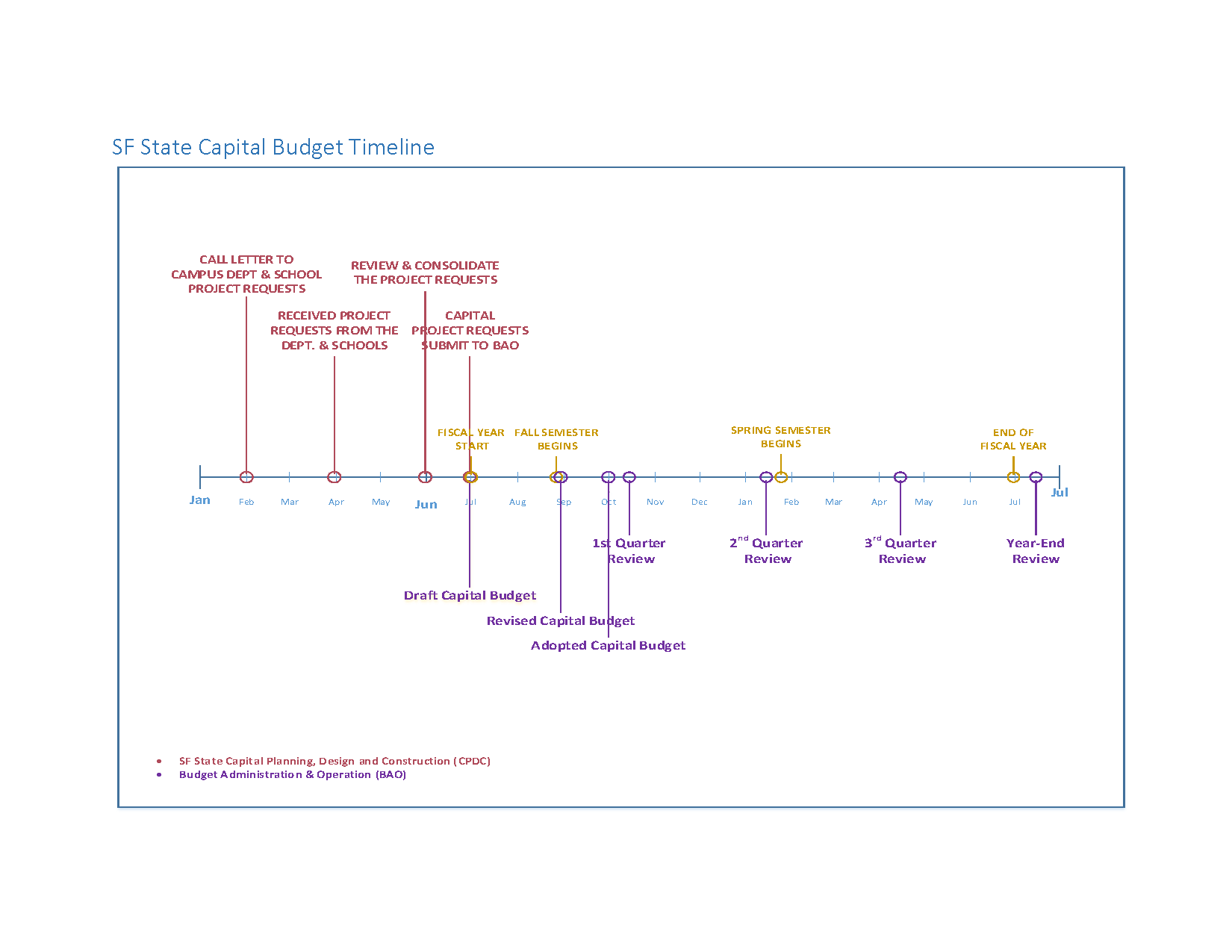 Capital Budget Planning Schedule
time frames for developing the capital budget

| MONTH | TASK | DATE | RESPONSIBILITY | DELIVERABLES |
| --- | --- | --- | --- | --- |
| February | Call letter to the departments and schools for project proposals for next fiscal year's Capital Budget | Beginning of February | Capital Planning, Design and Construction (CPDC) | Call letter for the SF State Capital Budget |
| February – March | Prioritize requests and identify funding sources in the project request submission | End of March or the beginning of April | Departments and schools | Project request submission to CPDC |
| April – May | Receive and consolidate the submission | End of May | CPDC | Consolidated project requests |
| June | Review and prioritize the consolidated submission | End of June | CPDC | Draft Capital Budget submission to BAO |
| July – August | Review the draft Capital Budget submission | End of July or the beginning of August | BAO | Final Capital Budget submission to CFO for approval |
Capital Budget Planning Documents
Each year, as part of our mission to create and disseminate planning information, Budget Administration and Operations compiles the budget plan for the Operating and Capital Budgets. Visit our online archive of annual Budget Reports.